K.31. Gun sites around Kristiansand 1940-1945
Under omarbeidelse, følgende gjelder:
k32 kystfort på strekningen Søgne-Lyngdal
k33 kystfort på strekningen Farsund-Flekkefjord
k34 Batt. Vara
k36 diverse innsamlete bilder og filer til senere bruk
---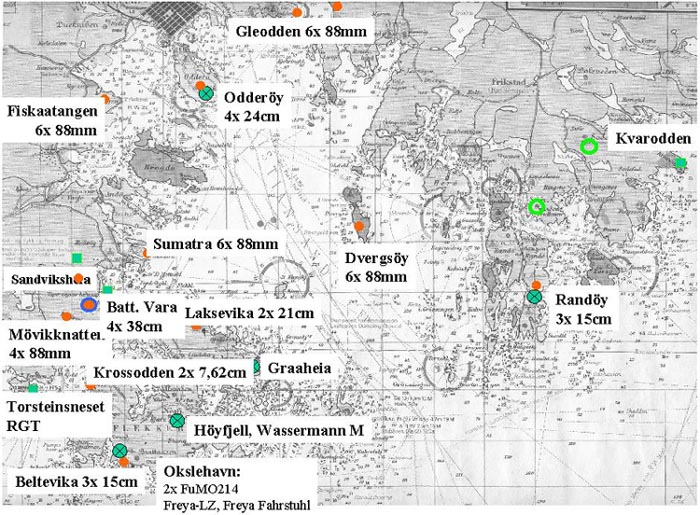 The source claims it was 6x 88mm at places like Sumatra (note 1) , I couldn't find more than 4 fixed
positions, but it was two smaller sites. It is suggested that two 88mm guns were mobile and
stored inside when it is no alarm level.

Suppose these two south/eastern positions at Sumatra are unlikely to be for 88mm gun.

1. Mövikknatten (Batt.Vara), 4x 88mm Bofors
2. Batt. Vara, 3x 38cm SKC/34
4. Sumatra, 4x 88mm Bofors
5. Fiskaatangen (Vaagsbygd), 6x 88mm Bofors
6 Odderöy, 4x 24cm haubitz St. Chammond.
8. Gleodden, 6x 88mm Bofors.
9 Krossodden (Flekkeröy), 2x 7,62cm Skoda
10 Laksevika (Flekkerøy) , 2x 21cm St. Chammond
12 Dvergsöya, 6x 88mm Bofors
13 Beltevika (Flekkerøy), 3x 15cm Armstrong
17. Randöy 3x 15cm Armstrong
18. Søm/Fuglevik (Flak for Marvika)

---
Beltevika (MKB 2/502 Kjære)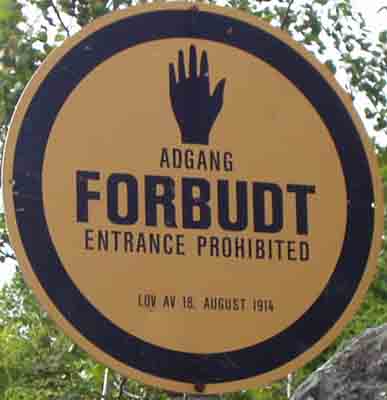 Nytt friområde - kunngjort i massemedia tidligere iår.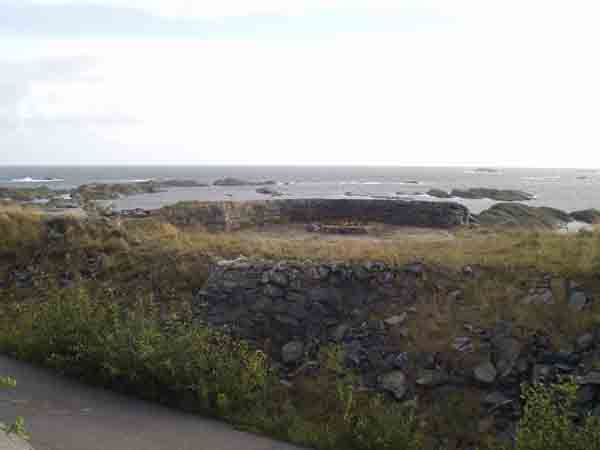 En 15cm L/47,5 Armstrong stilling (Skuddvidde 12000m)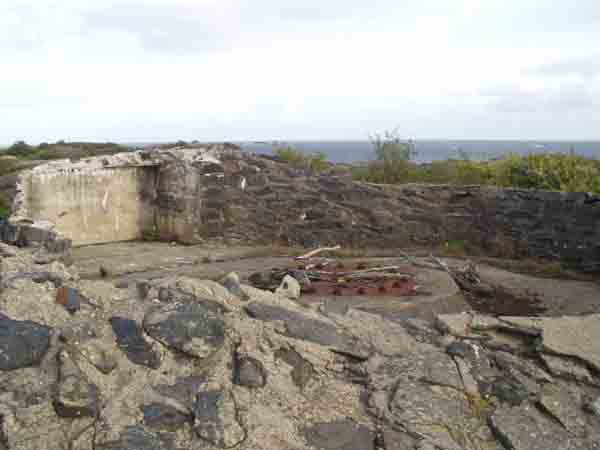 Den vestligste 15cm L/47,5 Armstrong stilling, kanon flyttet fra Odderøy febr. 41.


Om FuMO214-15 radar på Brattåsen, se side k51 (dette er helt øst i Beltevika-området, på høyeste punkt og hører til Batteri Vara)
Området ble brukt til ferieomåde for offiserer inntil slutten av 80'årene, men alle bygninger ble jevnet med jorden for 5-10 år siden, tunneller og ammunisjonslagre er murt igjen med stor iver, gamle tyske stillinger også jevne med jorden i en grad man skjelden opplever, unntak er stillinger som er fredet. Vaktmann har holdt området under oppsikt inntil ganske nylig, selv om det ikke har vært noe å vokte over, men budsjetter er budsjetter, de skal nå tømmes!
---
MKB 1/502 Randöen 3x 15cm L/47,5 Armstrong in open emplacement,
1x 15cm SKL/45 Star shell gun for Vara.
Armstrong guns moved to Finland in 1944. Got 4x 12,7cm SKC/34 in 1951 (closed down 1999)

---

MKB 2/502 Kjaere 3x L47,5 Armstrong in open emplacements (Beltevika) (closed down 1958).
A FuMO65 Scheer radar with 7,4m dish was under construction for use with MKB 6/502 Vara

---

MKB 3/502 Flekkeröy (Laksevika = Krageviga) 2x 21cm St. Chammond in open emplacement
(closed down 1958).

---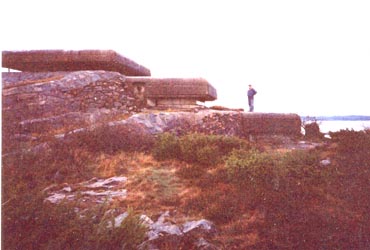 "Leitstand" for MKB 3/502 Flekkerö at Graaheia, has been used until recently.
Large sums of money for improved communication have been wasted on the sites in the area when it was
decided to take the positions out of use |but they only managed to use half of the national budget for the army.

---

MKB 5/502 Odderöy 4x 24cm Haubitser , L16 (closed down 1999)

---

MKB 6/502 Batterie Vara (Møvik, Kristiansand) (closed down 1958) see notes on Batt. Vara page.
Position: GUN 2 entrance/bunkers: UTM 32v 0439 177 64 39 312. About. 40 gun sites alltogether
of different calibers (4x 88mm, 3x 40mm, 3x 20mm and other), including sites on Madeira and Sumatra
(88mm) islands further north. Leitstand (O.P.) and Wassermann M2 radar on Flekkerö island (Höyfjell).
---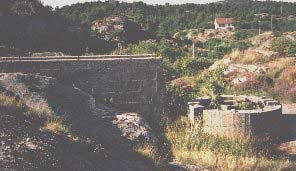 Raketentauchgeschuss (RGT) Torsteinsneset 58° 4' 30" N, 7° 57' 15" E
---



Torsteinsneset RGT
---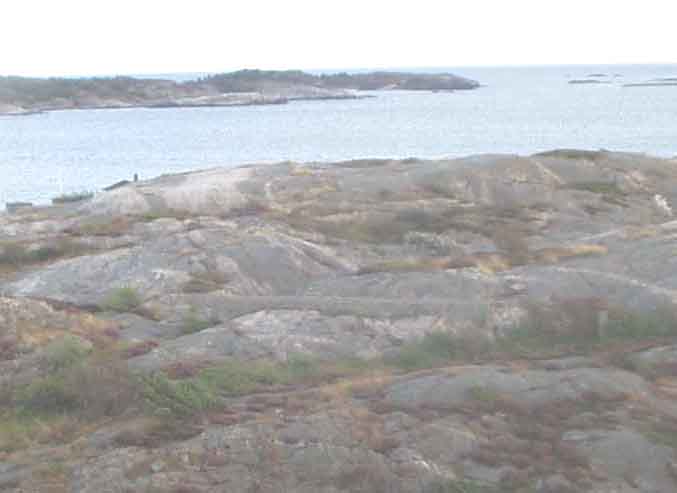 Torsteinsneset: RGT - seen from the opposite side
perhaps not to easy to spot in the weaker evening light

---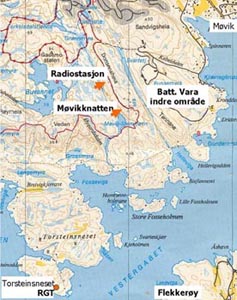 Map showing Torsteinsneset south of Batt. Vara. Access via footpaths from outside the entrance for Batt. Vara or
park place at Voie church, it is somewhat difficult without map and it may take a few hours through the wood. Ask at the house
at Torsteinsneset before you trespass in their garden or climb up the hill to avoid it.

---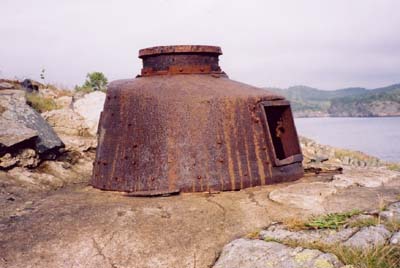 MG posts at Kvarodden (Randesund)
---

Smaller sites (among others):
Bellevue [no info]
Rossevann, see [K.38]
Kjerrane (no info available)
Søm (Randesund) [no info available]

Observation posts (among other): Sotevarden (*2), Smörvarden (*2), Höyfjell (*3), Tönden (*4),

---


Find out more about 88mm Flak (Flugabwehrkanone) Series "Acht komma Acht"

---
Notes about locations:
1) Madeira and Sumatra are two smaller islands near Mövik (Vaagsbygd)
2) Randesund/Søm
3) Flekkeröy
4) Sandviksheia, Møvik (Batt.Vara)
---
Temporary pictures:


Avstandsklokke M42H
(E-UHR/42H) Hånddrift

Avstandsklokken inngikk som en del av utstyret i ildledningssentral til tyske kystbatterier.
Den ble brukt i batterier med forholdsmessig enkelt utstyr
Data:
- Avstandsklokke ..... 0-10.000m
- Lengdefart mot/fra 0 - 15hm/min
- Max lengdekorreksjon... +4.000m
- Observasjonskorreksjon +4.000m

Inngangselementer
- Målt avstand
- Målt bedømt lengdefart
- Ildleders observasjoner

Utgangselementer:
- Kontinuerlig (korrigert) avstand til målet.
Manuell avstandsklokke M42H (E-Uhr/42H)


Avstandsklokke C/31
(E.A. UHR C/31)

Avstandsklokken inngikk som endel av utstyret i ildledningssentralen til tyske kystbatterier.
Ble ofte brukt i tilknytting til Regnebord C37.
Data:
- Avstandsområde: .........0 - 30.000 m
- Flyvetidsskala: .............0 - 100 sek
- Lengdefart mot/fra:...... 0 - 24hm/min
- Max lengdekorreksjon + 2400m

Inngangselementer:
- Korrigert avstand - fra Regnebord C37
- Målt/bedømt lengdefart
- Ildleders korreksjoner

Utgangselementer: Kontinuerlig (korrigert) avstand til målet.
Avstandsklokke C/31 (E.A. UHR C/31)
---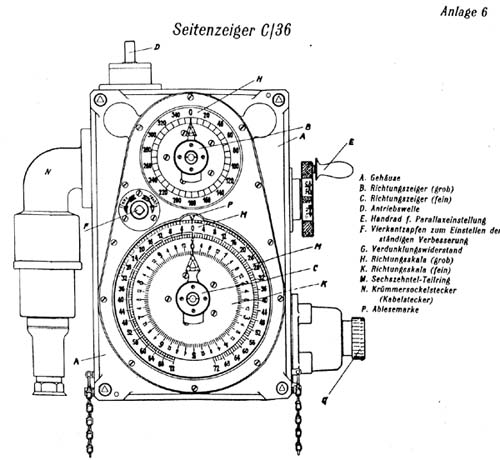 Avstandsklokke C/36
---
Parallaksekorrektør
(Parallaxrechner)

Korrektøren ble anvendt på kanonene til omregning av måleelementer (avstand og peiling) fra batteripunkt (Ko-plass) til måleenheter for kanonene.

Seitenumrechner M43

Seitenumrechner M43
---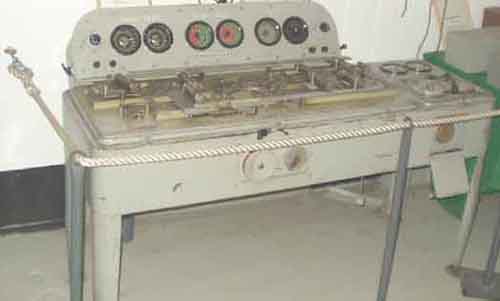 Regnebord (mechanical calculation table)

German mechanical calculation machine/table. An attempt to show all parts in a sort of way
For the units on the right side you may select among available units to put here, these are just some of the
similar units shown on the other pictures.

---



W.W.I. og W.W.II. tyskerhjelmer,
model 35 - eneste model m/dobbelt dekal
model 16 m/tagger, det finnes også en model 18 - uten tagger/gjenger
model 18 uten tagger.
---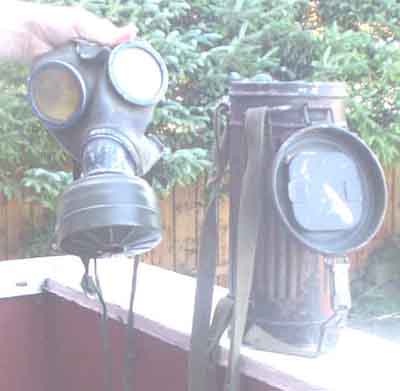 Tysk gassmaske og beholder


---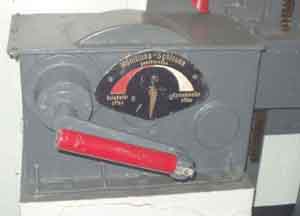 Batt. Vara. Munition Schleuse Öffner
---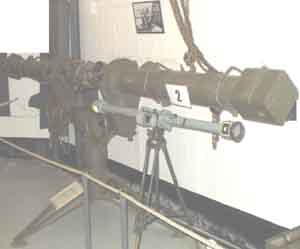 Horisontal stereo-avstandsmåler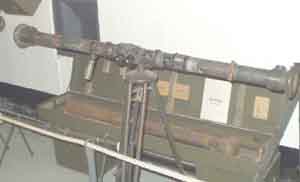 Horisontal stereo-avstandsmåler
---
Vertikal avstandsmåler for lave standplasser som f.eks Beltevika, denne er fra Gråheia

---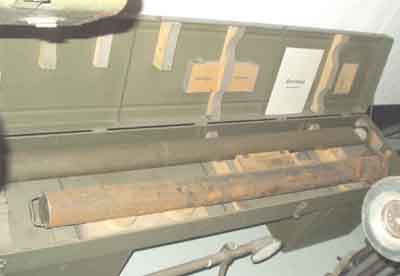 Periskop for mindre stilling
---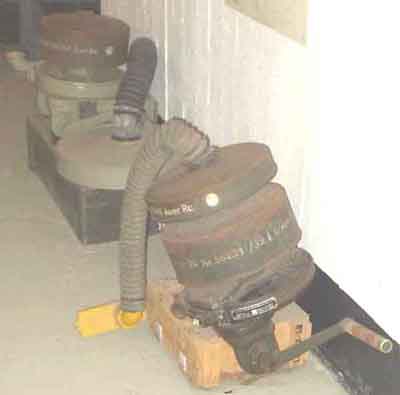 Manuell romventilasjon (Mövikknatten)
---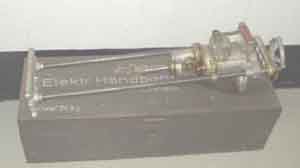 "Handdrill for tunnels"
---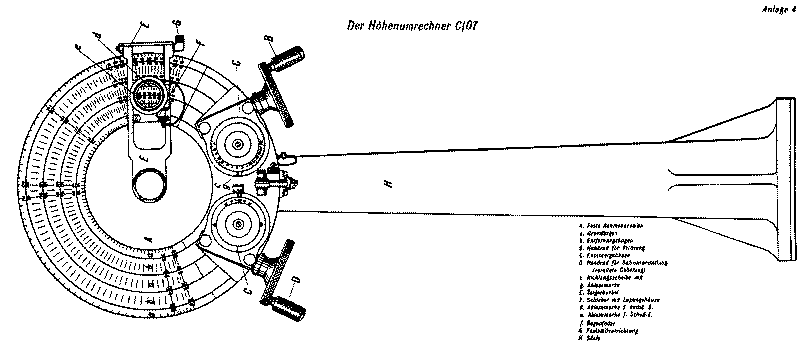 Höhenumrechner C/07
---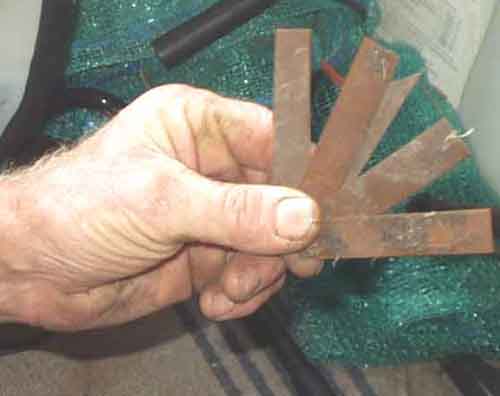 Skadberg.
Pratet litt med bonden, han fortalte at han fremdeles fant platekrutt rundt stillingene, og så sent som siste året
oppdaget han noe på et jorde. Det var ellers stadig problem at noe grågrønn galvanisert piggtråd stakk opp
når han hadde hatt dyrene på beite et sted en tid (2003-07-12)
---



Platekrutt (Tor Ødemotland, Klepp)
---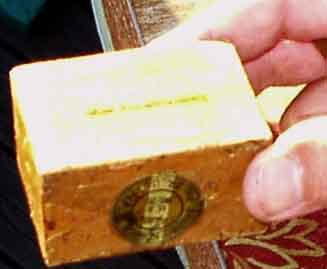 Dette er sprengstoff, såkallt "såpestykke" brukt bl. a. i div miner
(Tor Ødemotland, Klepp)

---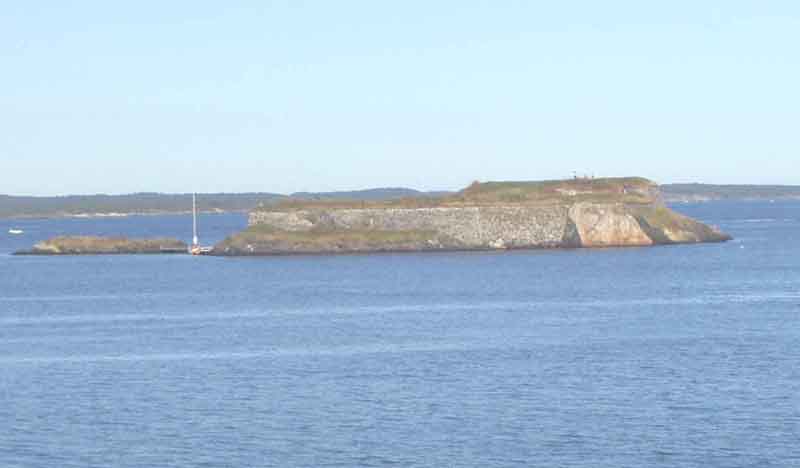 Fredriksholm festning
(Mövik. Kristiansand)
---
Alternative pages k30, k38, k32, k33, k34, k51

---

---

2004.09.06