c24 Technical reflexions about constructing coils
---
Coils (under work):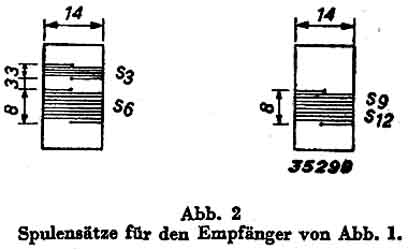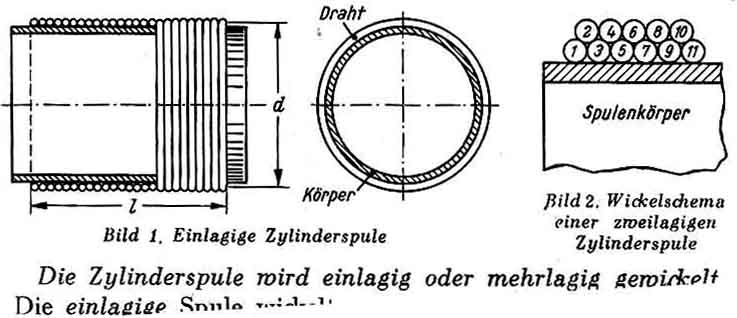 Calculating coils:



where L (ÁH) = inductance. d= diameter in cm, l =length in cm, N = turns.

| | | | |
| --- | --- | --- | --- |
| Torotor | Prahn 5013 | Prahn 5014 | |
*) Note the link should have magnetical coupling to the coil, and should be placed at the bottom end of the coil.
The right picture shows a coil with similar socket as for Tech TE15 dip-meter.





Once popular slug-tuned coil, but the rather long screw makes it very little practical to use!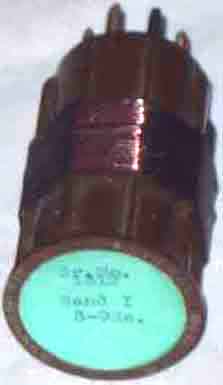 American pre-war ready-wound coil, bought at an auction in Oslo last autumn.

Disc-coils, the latter from a HE 1 type Wehrmacht receiver. (LA6NCA).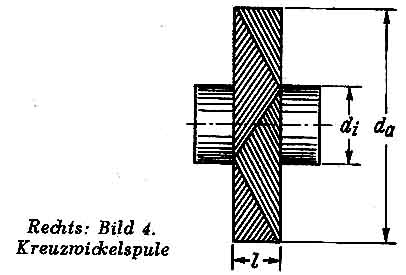 Crosswound coil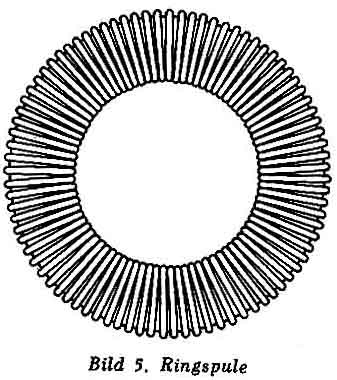 Toroid-coil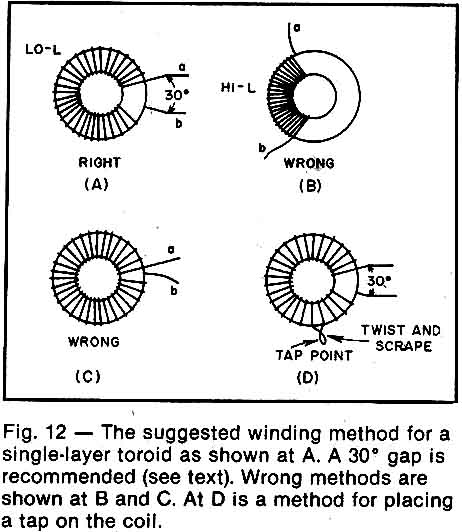 Tunable iron-powder toroid coil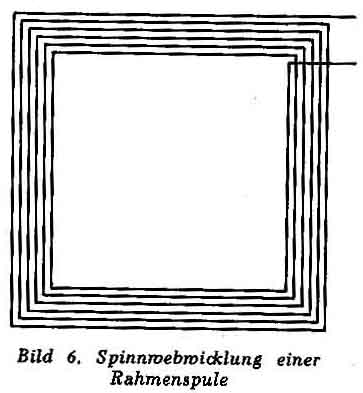 Frame type coil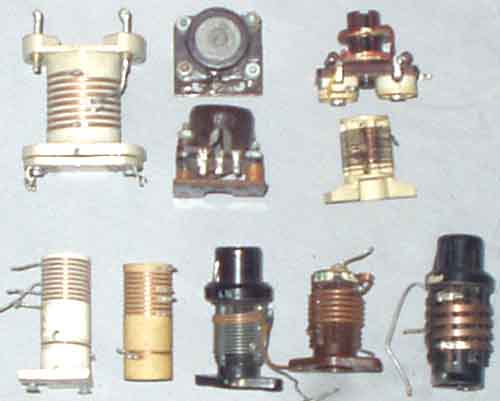 German coils for HF and VHF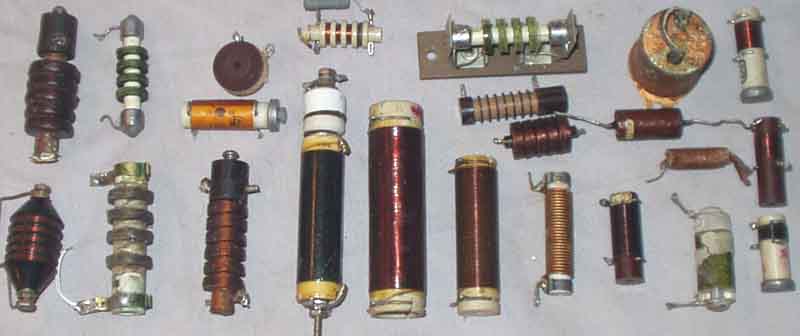 RF chokes (mostly German)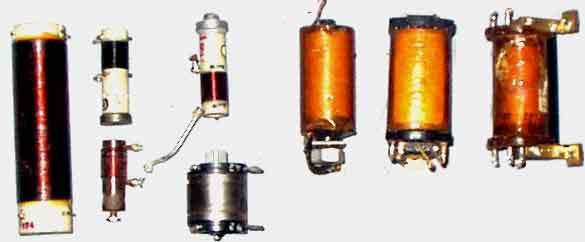 German RFC's and audio chokes and mike-transformers.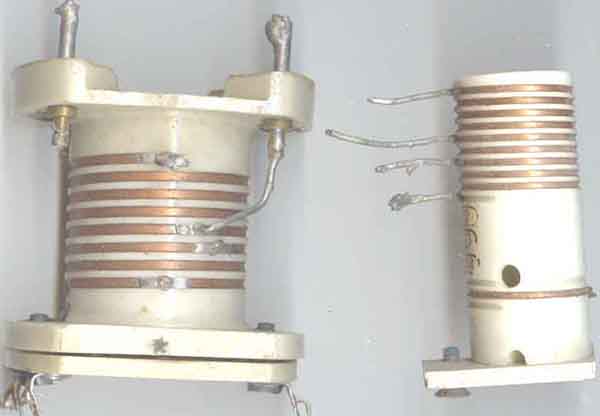 Ceramic coils used in German transmitters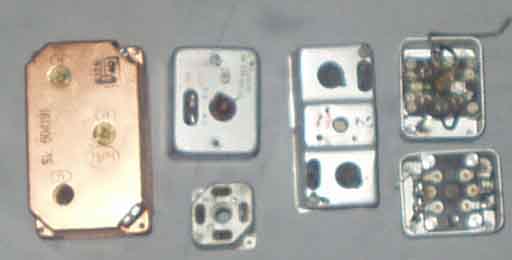 German IF bandpassfilters



An unknown tunable coil (LA6NCA).





see
Components from German equipment on page f21 and f22
---
Capacitors (the pictures will be moved to another page later).
Differential capacitors (2x 60pF and 2x 5-25pF), se page ...
---
2005.02.04