m21 Norske instrumenter til elektronikk XXI
Norwegian instruments and techniques
---
m1. LC and Q-meters
m2. RF detectors, level meters, attenuators, dummy loads, signal dividers
m3. RF signal- and power generators
m11 Grid dip meters
m12 Power- and VSWR-meters
m22. Old measuring instruments
m23. Signal-to-noise-meter
m31. LF/Audio instruments
---



Tritron Frekvensteller TS - 1003 Mk2 (600MHz), TS-1004 (1000MHz) o.l.
LA4MH Henrik Lone har reparert endel av disse.

1) Generellt problem er 10-leders flatkabel til hovedkort som ligger for stramt og isolasjon for dårlig
2) Sjekk også flatkabel fra display
3) vakkel vender

Endel har elendig frekvensstabilitet, som kun passer til 2m FM, bruk av 10MHz TCXO kan forbedre dette
---

Monitorforsterker ab EB-fabrikat (tastafon multialarm, høyttalerenhet) er kjekk å ha til å lytte på forskjellige svake LF-signaler. Den anvender TBA820M, og må dempes ned en god del da den er altfor førsom, det er også koplet inn en seriemotstand med høyttaleren for ikke å sprenge IC'en ved kraftig overstyring.

---
XXI-II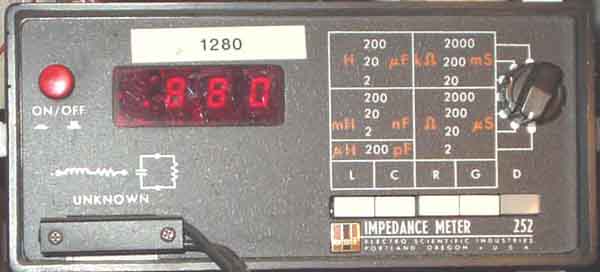 Impedance Meter 252 (Amerikansk)
Måler kapasitet, induktans. Umulig å skaffe dokumentasjon for, og derfor vanskelig å få kalibrert
---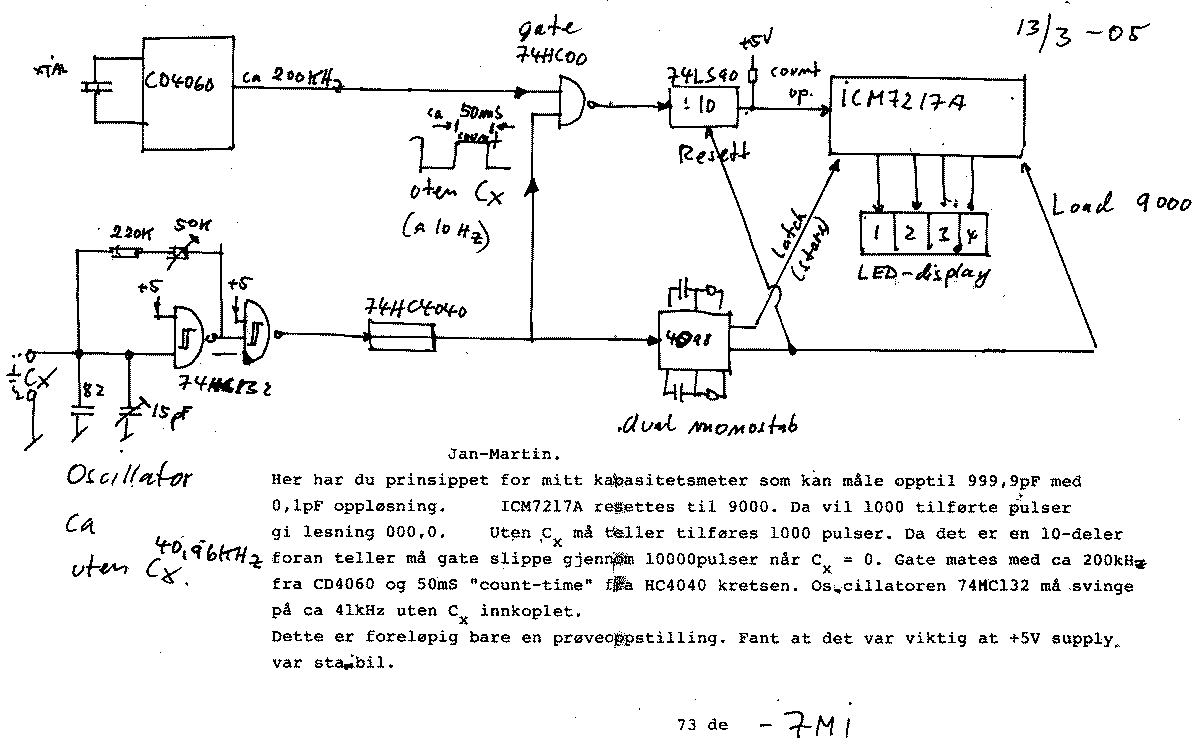 LA7MI's siste eksperiment gjelder modifikasjon av frekvensteller til å måle kapasitet.
LA7MI's last experiment is for modifying ICM7217A frequency counter to measure capacitance, it measures 0-999.9pF with 0.1pF accuracy. Just got his letter, no more info is available.
---
XXI-III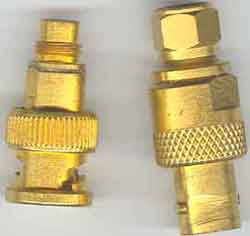 Transitions from BNC to conhex and vice-versa (75W)
Conhex is usually found in interconnections for AF, Baseband and 70MHz IF systems for radio links (NERA),
but has also been used for early 10GHz systems, probably 50 ohm systems (at least in Sweden)
Overganger fra BNC til Conhex.
---

---
Edited: 2005.03.16